Having upset many Nigerians with the drama surrounding his health status, Nollywood comic actor, Mr Ibu has come out with this bombshell that has left many fans in awe. More details below
The actor has revealed how God gave him a second chance to live after he escaped what probably led to a deterioration in his health status. The actor who still claims to be in shock has narrated how it all happened.
In an interview with Vanguard News, the Nollywood actor who made a video debunking the rumours that he had a stroke which isn't entirely untrue, confirmed that he had a near-death experience last December, and it was by divine intervention that he's still alive today.
Mr Ibu said he was attacked in Nnewi, Anambra while he prepared to make an appearance at an occasion organized by an influential person in the town. He said the attackers dressed in white apparels dealt him a heavy blow which left him unconscious with his body lying on the floor of the hotel where he lodged.  He was later declared dead by doctors at a nearby hospital.
He said in his lifeless state, 4 days after being declared dead that he could hear a mysterious voice and believed it might be from a heavenly entity, most probably God or Death telling him to go back, as he immediately woke up in a hospital in Enugu.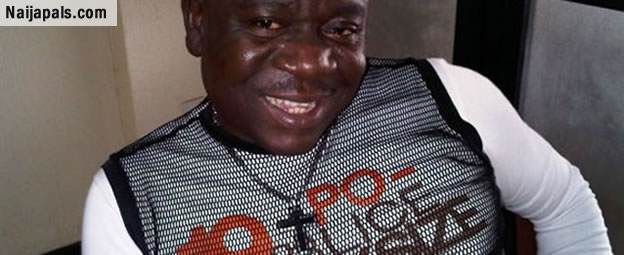 Before the incident occurred, Mr. Ibu said his PA was the only one with him at the moment and then the dreadful event occurred when the PA went downstairs for a drink.
He said he mistook the 2 men to be fans but to his dismay, they were not. He said he passed out immediately and he could see his lifeless body on the floor as his spirit left him.
I was seeing what the two men were doing to my body but they were not seeing me. I was surprised they were not seeing me where I was standing. My spirit was seeing them."
He also revealed that he could neither walk nor talk after he resurrected. On sighting his wife, his comic side took over as she cried when she arrived at the hospital.
On the 30th of December, I finally regained full consciousness. My wife arrived Enugu and when she saw me she started crying, while I was laughing. At a point, she started playing with me. 
Mr Ibu also revealed that he was not the main target claiming that anytime his host organises an event, enemies always strike.  He revealed that two big boys from South Africa who were attending the party were killed the same day he was attacked.
The actor also said he had learnt his lesson as the experience has taught him to be very careful. He concluded saying that people have been after his life for no just cause.
What are your thoughts on Ibu's statement on his health status? Kindly drop your opinion in the comment section below and don't forget to share.
SOURCE: VANGUARD
Share your story or advertise with us: Whatsapp: +2347068686071, +2348053062268, Email: newspotng12@gmail.com